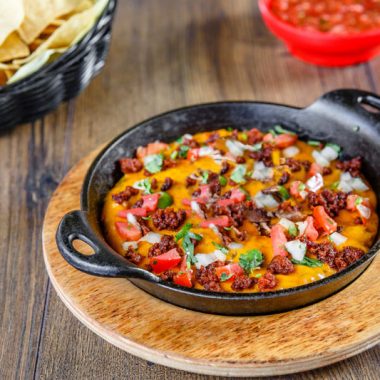 QUESO DIP
Two cheese blend, pico de gallo, roasted pasilla peppers and cilantro. Served with warm tortilla chips. Add carnitas for an additional cost.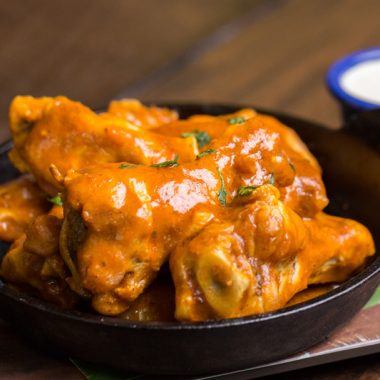 MEXICAN BUFFALO WINGS
10 wings with our Mexican twist on a classic favorite served buffalo-style with ranch dip.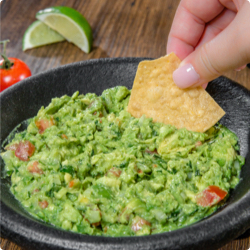 FRESH TABLESIDE GUACAMOLE
Prepared just the way you like it — with fresh avocados, spicy serrano chiles and a special blend of herbs and spices.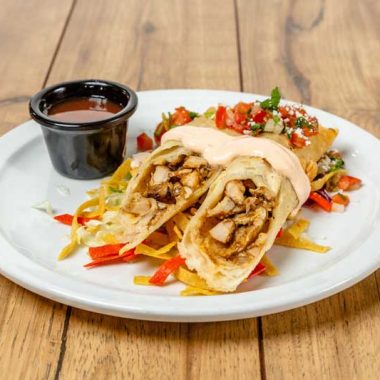 CRISPY FLAUTAS
Four crispy flour tortillas filled with grilled chicken and jack cheese, Topped with cotija cheese, crema fresca, pico de gallo and served with jalapeño jelly and red pepper dip.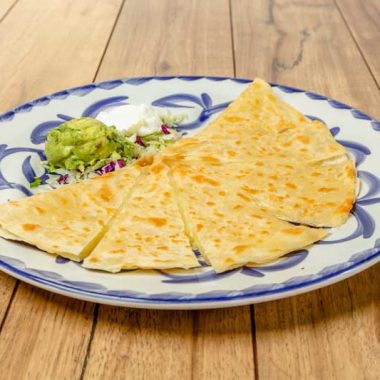 Quesadillas
Grilled with a hint of jalapeño butter until crisp and golden brown with pico de gallo, salsa picante, guacamole and sour cream. Add grilled chicken or sirloin steak for an additional cost.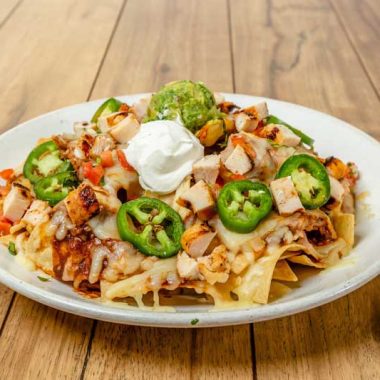 NACHOS SUPREMOS
A mound of warm chips, melted cheese, refried beans and guajillo chile sauce topped with fresh jalapeños, tomatoes, green onions and guacamole. Add Chicken or Sirloin Steak for an additional cost.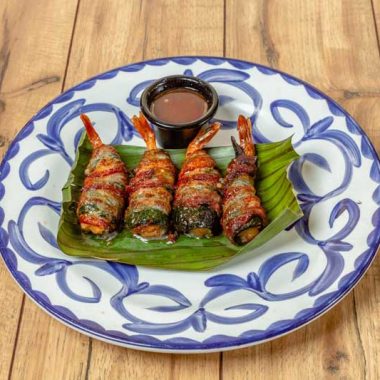 BACON-WRAPPED SHRIMP
Four large grilled shrimp wrapped in roasted pasilla chiles, manchego cheese and bacon.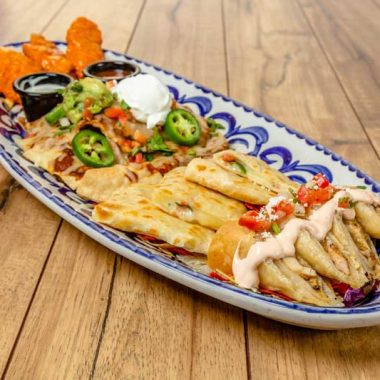 GRANDE FIESTA PLATTER
Mexico City Flautas, Nachos Supremos, Buffalo Chicken Tenders or Wings, and Cheese Quesadilla. Served with fresh guacamole and dipping sauces.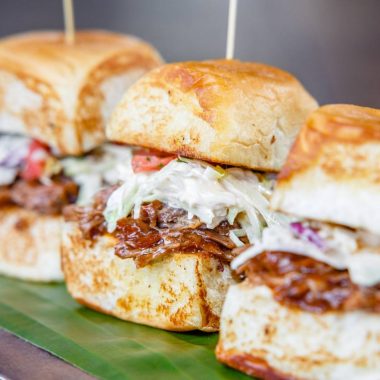 BBQ Carnitas Sliders
Three sliders with carnitas sauteed in BBQ sauce, topped with chipotle aioli, cabbage mix and pico de gallo. Served on Hawaiian buns.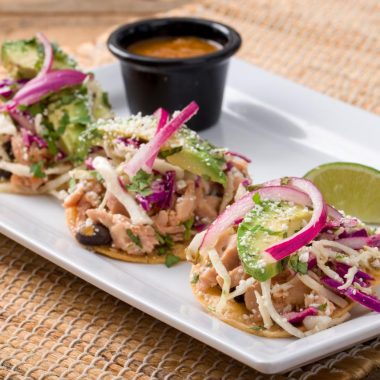 MINI CHICKEN TOSTADAS
Three mini-crispy tostadas topped with black beans, chicken, pickled onions, avocado slices, and cotija cheese.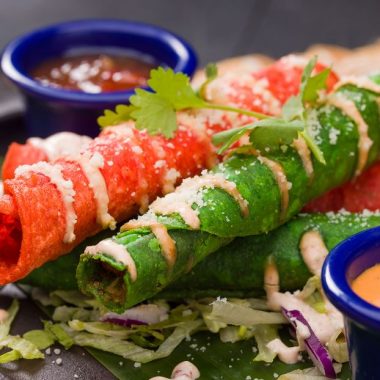 Potato Chorizo Taquitos
Crispy corn tortillas filled with potatoes and chorizo, topped with cotija cheese, and chipotle crema fresca. Served with jalapeño jelly & red pepper dip.